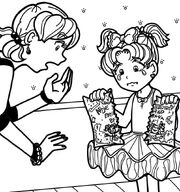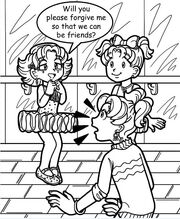 Addison (nicknamed Addie) is a 2014 blog character introduced April and brought back May. She goes to the same ballet class as Brianna Maxwell. They made friends there and Brianna talked about her at home claiming, she was the best ballet princess. Brianna paints a picture for her, but Addie tears it up. Later when Miss Penelope visits the class and see that Addison is alone, they wait together with her and the friendship is repaired. She's only appeared in 2 blogs, and it's not known if she'll ever appear in another one.
"I've lost my diary!"
This article is a stub. You can help The Dork Diaries Wiki by expanding it.
Ad blocker interference detected!
Wikia is a free-to-use site that makes money from advertising. We have a modified experience for viewers using ad blockers

Wikia is not accessible if you've made further modifications. Remove the custom ad blocker rule(s) and the page will load as expected.