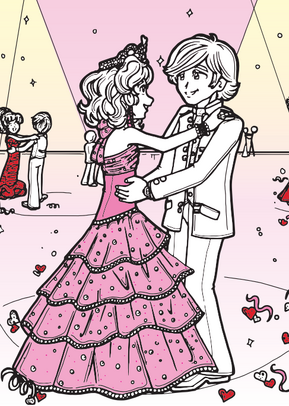 The Sweetheart Dance is an event that took place every year at Westchester Country Day, celebrating Valentine's Day in Tales from a Not-So-Happy Heartbreaker.
It was Girls Ask The Guys and heaps of girls wanted to go. Mackenzie and Nikki both wanted to go with Brandon and started dueling over him in secret.
Brandon himself prefered and wanted to go with Nikki, hinting it to her many times. Before she finally gained her courage and asked him to the dance. Which he happily accepted.
The students were also voting for who would be the next sweetheart princess, this was also were Brandon, Marcus and Theodore were setting up posters to make the students vote for Nikki.
However, it backfired when Mackenzie set up similar posters of Nikki but with a silly pose of her.
Known Couples