Home
Talk

0
96pages on
this wiki
About the Dork Diaries Wiki
The Dork Diaries Wiki is a collaborative website about Dork Diaries that anyone can edit! Created by Rachel Renée Russell, Dork Diaries chronicles the life of Nikki Maxwell, who is a new student at Westchester Country Day Middle School. She tries to deal with everyday life, including her crush, Brandon, her enemy, MacKenzie, who tries to ruin her life, and everything in between. You can also visit the About page so you will be a great user once you join!
Featured Character

Brianna Lynn Maxwell
is
Nikki Maxwell
's rambunctious 6-year-old sister. She has a friend named Miss Penelope (which was a face she drew on her hand). According to Nikki, Brianna is "bratty and always gets her way". Despite all her flaws, Nikki has a soft spot for her and loves her a lot.
Featured Book

Dork Diaries: Tales from a Not-So-Smart Miss Know-It-All
is the fifth book in the
Dork Diaries
series. It was released worldwide in October 2, 2012. In the book, Nikki signs up to be a writer for the
Westchester Country Day News
newspaper although things don't go as planned. What will Nikki do? Find out in the book!
Featured Pairing
Briandon
is the friendship pairing between
Brianna Maxwell
and
Brandon Roberts
. Although she thinks Brandon has cooties, she still likes him. Brandon acts like an older brother to Brianna, which Brianna seems to like.
Poll
The new Dork Diaries book, Tales From a Not-So-Glam TV Star, is being released this June! Are you excited for it?
Featured User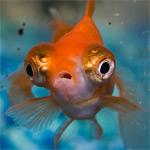 MabelGirl303
, aka Rachel, is the featured user for March! She's a fan of
Dork Diaries
and loves to read. She plays the violin and piano and draws as well. Be sure to congratulate her as the featured user on her
message wall!
Disclaimer
The participants of this wiki do not own anything pertaining to Dork Diaries. They also do not own any of the pictures posted here unless stated otherwise. They are just fans of the series who also like making wikis.